The harbour and the wonderful beaches around North Berwick area great attraction for local residents and visitors alike. We would like to share some guidance to ensure you enjoy the water safely.
The harbour is, of course, a working harbour and there are many commercial fishing boats and sightseeing boats operating from it. It can be very difficult for these craft to see swimmers or small craft like canoes or paddleboards. It is essential that anyone in the water is aware of the restricted areas at the mouth of the harbour.
The information poster to the right (click for larger version) shows the area to keep clear for commercial boats.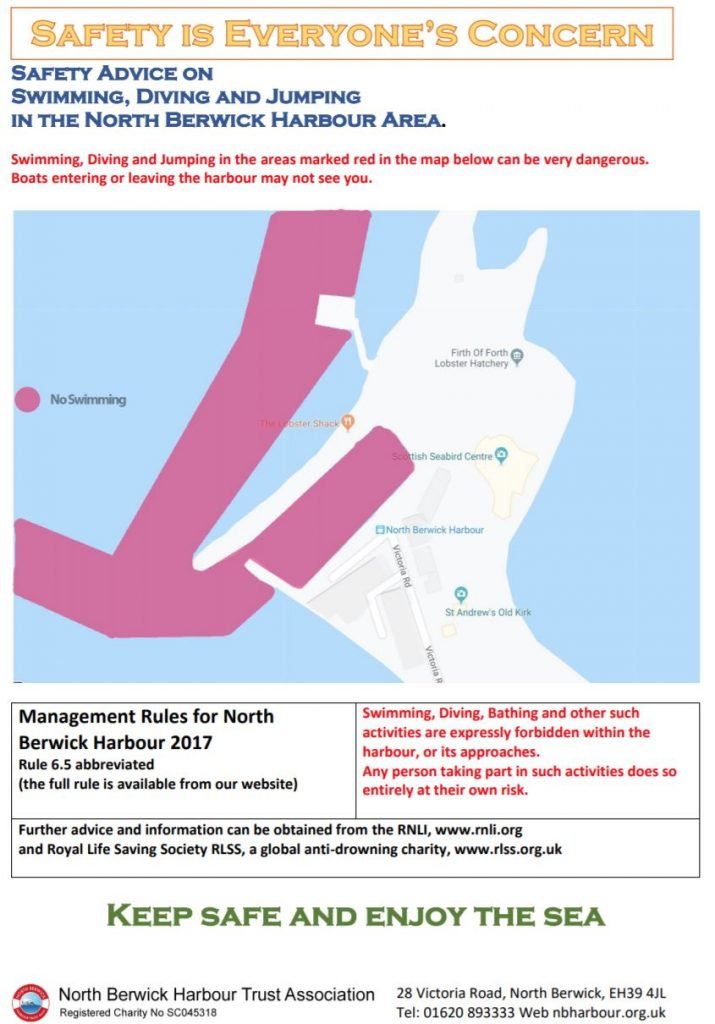 Water Safety Advice
North Berwick harbour and surrounding beaches are busy all year around with a variety of on-water activities. Sailors, rowers, canoeists, paddleboarders, windsurfers and swimmers enjoy the water around us. We want to ensure everyone's safety while enjoying their chosen sport. Below is a list of resources giving additional information and advice to keep you safe on the water.
Royal Navy Lifeboat Institution
British Canoeing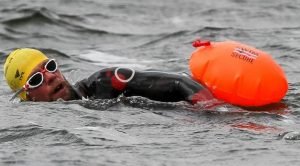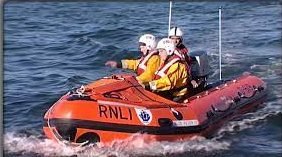 Royal Life Saving Society
Royal Yachting Association